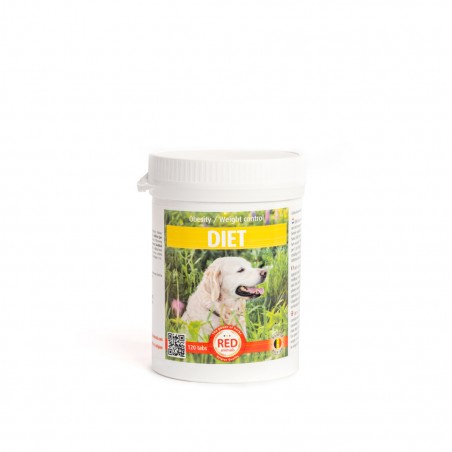  
OBESITIX
weight problems (120 tabs)
OBESITIX is a mix of plants (Birch Leaf, Alchemilla, ...) that assist in the fight against obesity in dogs. These extracts improve the conversion of fats into energy, thereby helping your dog to lose weight.
For optimal effect we recommend administering 1 tablet per 5 kg of body weight. It can be mixed or even crumbled into feed. The number of tablets can be adapted if necessary.
Dose: 1 tablet per 5 kg body weight.
5 other products in the same category: