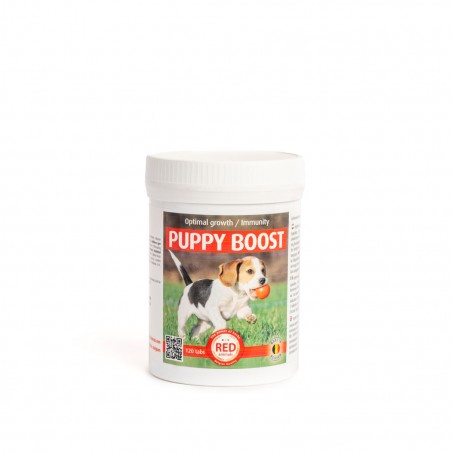  
PUPPY BOOST
growth and immunity in young dogs (120 tabs)
PUPPY BOOST is a mix of plants (Angelica, Baobab, Nettle, Spirulina, ...) that ensure optimal growth in your dog. This mix strongly improves immunity and resistance, which is of great importance during the rest of your dog's life. PUPPY BOOST is administered up to the age of 12 months, but there are no negative indications for prolonged use.
For optimal effect we recommend administering 1 tablet per 5 kg of body weight. It can be mixed or even crumbled into feed. The number of tablets can be adapted if necessary.
Dose: 1 tablet per 5 kg body weight.
5 other products in the same category: