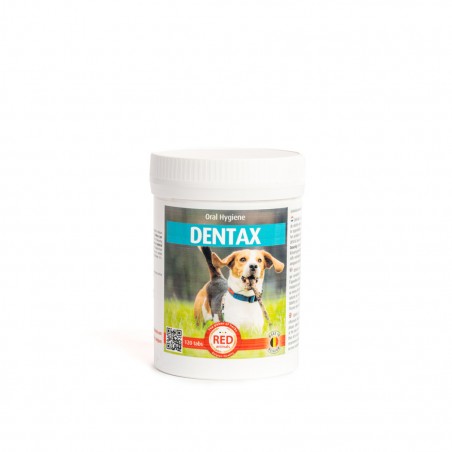  
DENTAX
DENTAX is a composition of plants (Nettle, Mentha Piperata, Green Tea), which is efficient in fighting bad breath in your dog. As opposed to other products that often merely mask odours, DENTAX directly tackles the problem at the root, which can often be found in the intestines.
For optimal effect we recommend administering 1 tablet per 5 kg of body weight. It can be mixed or even crumbled into feed. The number of tablets can be adapted if necessary.
Dose: 1 tablet per 5 kg body weight.
5 other products in the same category: