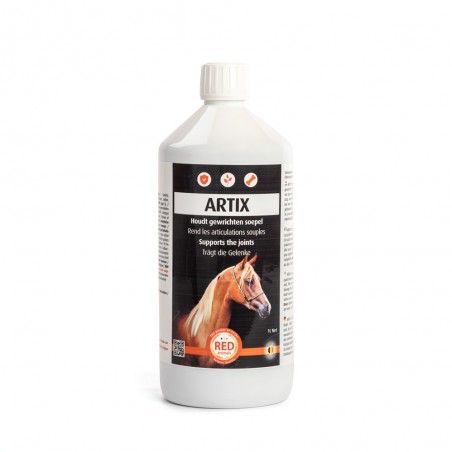  
ARTIX 1000ml
Artix is a mix of herbs that supports the joints. Herbs such as Equisetum and Ribes nigrum are known for their benefits to joints.
Many joint problems can be attributed to acid build-up, potentially resulting in the formation of crystals on the skeleton. This can lead to irritation and inflammation.
Artix can provide quick relief. Do not use in the 36 hours before competitions.
Dose: administer 50 ml/ day for 30 days. Maintenance dose: 25 ml 3 x per week. ( in feed or drinking water)
6 other products in the same category: