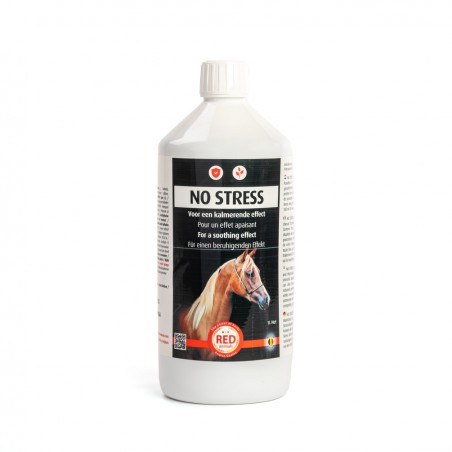  
NO STRESS 1000ml
No Stress calms your horse thanks to herbs such as Passiflora and Matricaria.
Just like people, horses can be confronted with stressful situations. While these can be positive at times, they can also have a crippling effect on the animals, resulting in reduced performance.
No Stress takes away part of that stress while ensuring that performance remains up to standard.
Dose: administer No Stress at a dose rate of 50 to 100 ml, 24 hours before competing. (into feed or drinking water)
6 other products in the same category: