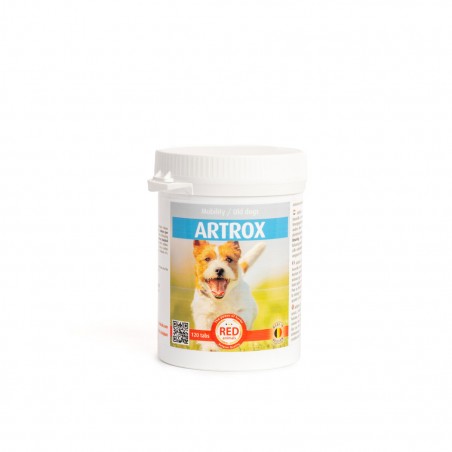  
ARTROX
joint problems (120 tabs)
ARTROX is a mix of plants (Ribes Nigrum, Harpagophytum, Boswellia Serrata ...), that loosen joints and effectively ease your dog's pain. A must for older animals.
For optimal effect we recommend administering 1 tablet per 5 kg of body weight. It can be mixed or even crumbled into feed. The number of tablets can be adapted if necessary.
Dose: 1 tablet per 5 kg body weight.
5 other products in the same category: