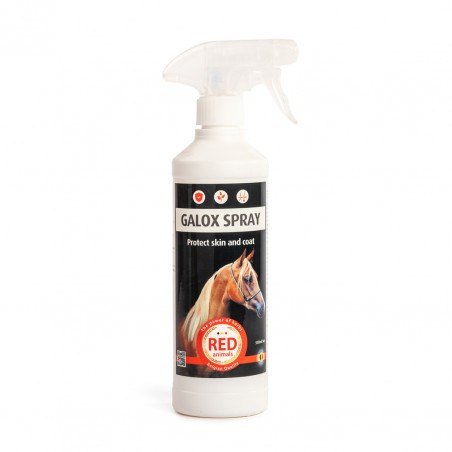  
GALOX SPRAY 500ml
GALOX SPRAY is a mix of herbs for external use against flies and mosquitoes.
It also keeps vermin at bay and helps in case of itching. For external skin care use and in case of itching after insect bites. Protects against irritation.
Use: ready for use, spray GALOX directly on the horse. Repeat as necessary.
Our advice: ideal in combination with GALOX powder, which can be added to feed.
Cleaning product