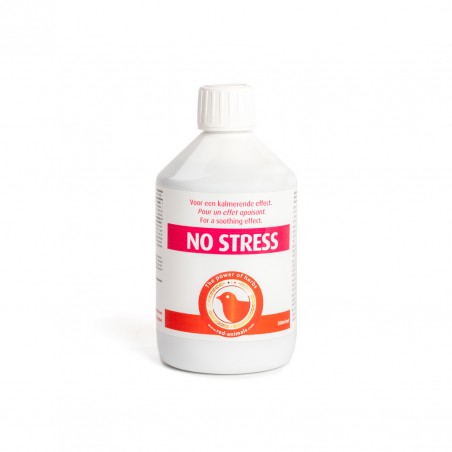  
No Stress 500ml
NO STRESS 500 ml (calming effect)
NO STRESS is a 100% natural blend of herbs that has a calming effect on the birds.
There are no risks involved in its use and it has absolutely no side-effects. For this reason, « no stress » is recommended before a show and every form of transport. The recommended dose is 15 ml per litre of water for a period of seven days. Also suitable for poultry and pigeons.
 Dose: 15 ml per litre of water.
Nutritional supplement for birds
8 other products in the same category: