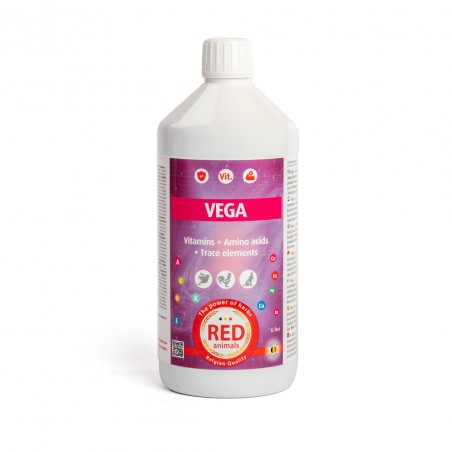  
Vega 1000ml
Natural products & know-how
Avoid antibiotics & enhance the natural immunity
VEGA is the most complete vitamin complex on the market. It contains 10 vitamins, 15 amino-acids, 5 electrolytes and 4 organic acids wich gives 37 different components ! Those elements are highly concentrated so you will avoid … . It's really the best vitamin complex for the racing period because it contains a lot of B-vitamins (carbon-hydrates), amino-acids for the muscles and even mineral salts to avoid deshydratation.
Moulting and breeding period : 2 times per week
Racing period : SHORT DISTANCE : one day before basketing. MID DISTANCE : during 2 days before basketing. LONG DISTANCE : during 3 days before basketing. AFTER THE RACE : during 1 day
After treatments : during 2 days
USE : 10 ml per liter water.Shake before use. Change water every day.
8 other products in the same category: