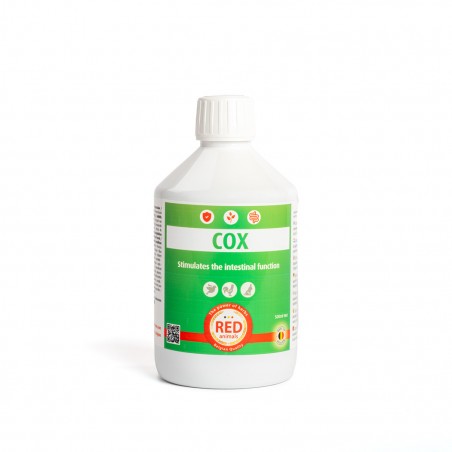  
Cox 500ml
Natural products & know-how
Avoid antibiotics & enhance the natural immunity
COX is based on a number of different herbs like Thyme, Oregano and Garlic.
• Thyme: excellent for the respiratory tract
• Oregano: enhances immunity and resistance, aids digestion
• Garlic: has a strong cleansing effect.
COX is a very effective aid for digestive problems. Give twice a week or a 5-day course of treatment. Loose droppings will improve after just a few days. You can also administer a 5-day course of treatment after weaning young pigeons or for two days after pigeons return from flying a competition.
Dose: 15 ml / litre of water
Nutritional supplement for pigeons or ornamental birds.
8 other products in the same category: