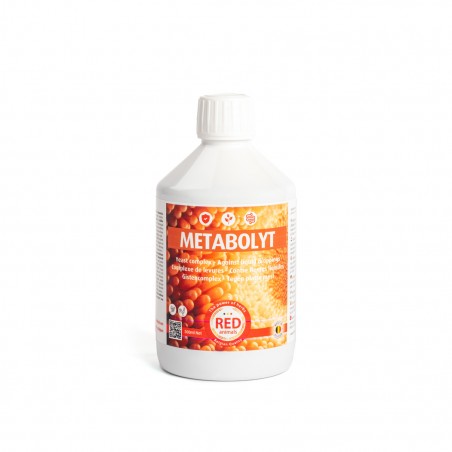  
Metabolit 500ml
METABOLYT is a nutritional compound of yeast culture and yeast cell walls. It has an instant, positive effect on digestion and on overall animal health. In the case of loose droppings use METABOLYT for a number of days. METABOLYT will aid rapid improvement. Occasionally the droppings may be slightly thinner when first using this product; this indicates that cleansing of the digestive tract is in progress. Droppings will return to normal after 1-2 days.
METABOLYT can be used on a regular basis, once or twice a week. It is important to use METABOLYT after weaning young pigeons and after competitions, as it will help avoid a lot of problems. METABOLYT can easily be mixed in with the feed without wasting product.
Dose: 15 ml per kg of feed.
Nutritional supplement for pigeons
8 other products in the same category: