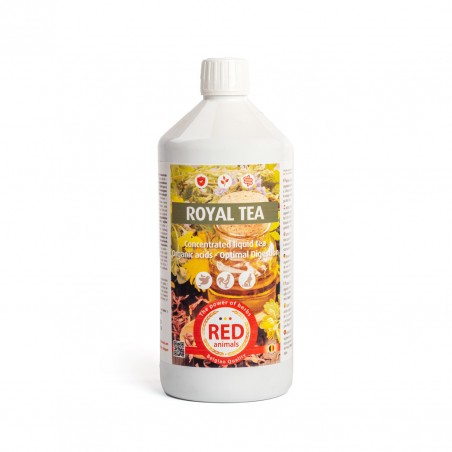  
Royal Tea 1000ml
Natural products & know-how
Avoid antibiotics & enhance the natural immunity
ROYAL TEA is a blend that contains a large number of herbs and essential oils as well as a number of natural, organic acids.
• Urtica: cleansing and purifying
• Cinnamomum: enhances immunity, aids digestion
• Astragalus: enhances the overall resistance
• Smilax: aids digestion and has a cleansing effect.
ROYAL TEA aids digestion and is beneficial for the respiratory tract. The formula, which contains organic acids, guarantees healthy, firm droppings.
Use ROYAL TEA twice a week throughout the year, or administer a 5-day course of treatment.
Dosage: Because of its high concentration, start with 5ml to arrive progressively at 10ml per liter of water.
8 other products in the same category: